My Blog
Posts for tag: veneers
By M L King Dental Center
September 09, 2021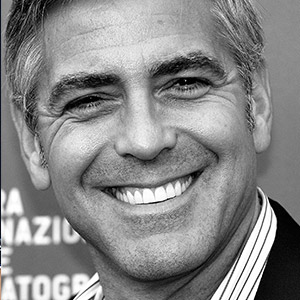 Since his breakout role as Dr. Doug Ross in the 90's TV drama ER, George Clooney has enjoyed a blockbuster career as an award-winning actor, director and producer. He's still going strong, as seen in the recent film The Midnight Sky, which Clooney directed and starred in. This sci-fi drama set a record as the most-watched movie on Netflix for the first five days after its late December release. And although now well into middle age, Clooney still possesses a winsome charm epitomized by his devil-may-care smile.
But he didn't always have his enigmatic grin. Early on, his struggles pursuing his burgeoning acting career triggered a stressful habit of grinding his teeth. This took a toll, as his teeth began to look worn and yellowed, giving his smile—and him—a prematurely aged appearance.
Clooney's not alone. For many of us, our fast-paced lives have created undue stress that we struggle to manage. This pent-up stress has to go somewhere, and for a number of individuals it's expressed through involuntary grinding or gritting of the teeth. This may not only lead to serious dental problems, but it can also diminish an otherwise attractive smile.
There are ways to minimize teeth grinding, the most important of which is to address the underlying stress fueling the habit. It's possible to get a handle on stress through professional counseling, biofeedback therapy, meditation or other relaxation techniques. You can also reduce the habit's effects with a custom-made oral device that prevents the teeth from making solid contact during a grinding episode.
But what if teeth grinding has already taken a toll on your teeth making them look worn down? Do what Clooney did—put a new "face" on your teeth with dental veneers. These thin layers of porcelain are bonded to teeth to mask all sorts of blemishes, including chips, heavy staining and, yes, teeth that appear shortened due to accelerated wearing. And they're custom-designed and fashioned to blend seamlessly with other teeth to transform your smile. Although they're not indestructible, they're quite durable and can last for years.
Veneers can correct many mild to moderate dental defects, but if your teeth are in worse shape, porcelain crowns may be the answer. A crown, which bonds to a prepared tooth to completely cover it, allows you the advantage of keeping your natural tooth while still enhancing its appearance.
Although different in degree, both veneers and crowns require permanently altering the teeth, such that they will require a dental restoration from then on. But if you're looking for an effective way to transform your worn or otherwise distressed teeth into a beautiful smile, it's a sound investment.
Just like George Clooney, your smile is an important part of who you are. We can help you make it as appealing as possible with veneers or other dental enhancements. Call us today to get started on the path to a more attractive smile.
If you would like more information about dental veneers and other smile enhancements, please contact us or schedule a consultation. To learn more, read the Dear Doctor magazine article "Porcelain Veneers."
By M L King Dental Center
July 11, 2021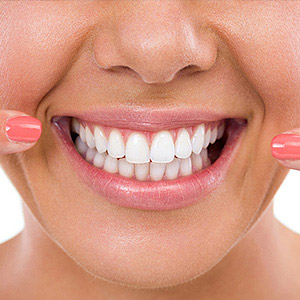 You could have an unattractive smile because of a chipped tooth or one slightly out of alignment. Or, it could be both of the above, plus some heavy staining to boot. Correcting each flaw individually might require a combination of different methods like orthodontics or porcelain crowns, which can take an extended period of time to complete.
But you may be able to correct numerous smile flaws with just one method—and in no more than a couple of treatment visits. It's called direct veneers.
Unlike regular veneers, direct veneers don't require a dental technician to craft a thin porcelain shell to bond over teeth. Rather, a dentist applies a tooth-colored material called composite resin to the problem teeth and "sculpts" an entirely new look that can correct multiple dental flaws at one time.
The dentist usually begins the process by creating a model ("wax-up") of proposed changes based on physical impressions of the jaw and teeth. Both dentist and patient can study the model and modify it if necessary, when finalizing the treatment plan.
At a subsequent appointment, the dentist prepares the tooth surface for bonding by removing a thin layer of tooth enamel, then shapes the teeth to better accommodate the composite resin. This tooth prep is similar to that done with traditional veneers, so it's permanent—the teeth will require some form of restoration from then on.
After applying an etchant and a bonding agent, the dentist applies the composite resin in small amounts, hardening each layer with a special light before applying the next one. With each subsequent layer, the dentist sculps the composite material to eventually resemble the wax-up model.
After completing the composite application, the dentist then uses hand tools and a dental drill to complete shaping, as well as an abrasive strip between teeth to aid future flossing. After just a few hours, the transformation is complete.
Direct veneers are durable, but not to the same extent as regular veneers or other cosmetic enhancements. They can also pick up stains over time, and may require re-treatment at some point. Still, direct veneers are a cost-effective way to improve the appearance of teeth with multiple flaws that could radically change your smile for the better.
If you would like more information on the direct veneer method, please contact us or schedule an appointment for a consultation.
By M L King Dental Center
May 12, 2021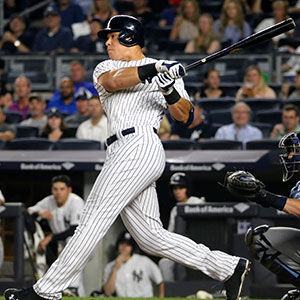 Between the final game of the World Series in late October and spring training in February, major league baseball players work on their skills preparing for the new season. Reporters on a Zoom call to the New York Yankees' training camp wanted to know what star outfielder Aaron Judge had been doing along those lines. But when he smiled, their interest turned elsewhere: What had Aaron Judge done to his teeth?
Already with 120 homers after only five seasons, Judge is a top player with the Yankees. His smile, however, has been less than spectacular. Besides a noticeable gap between his top front teeth (which were also more prominent than the rest of his teeth), Judge also had a chipped tooth injury on a batting helmet in 2017 during a home plate celebration for a fellow player's walk-off home run.
But now Judge's teeth look even, with no chip and no gap. So, what did the Yankee slugger have done?
He hasn't quite said, but it looks as though he received a "smile makeover" with porcelain veneers, one of the best ways to turn dental "ugly ducklings" into "beautiful swans." And what's even better is that veneers aren't limited to superstar athletes or performers—if you have teeth with a few moderate dental flaws, veneers could also change your smile.
As the name implies, veneers are thin shells of porcelain bonded to the front of teeth to mask chips, cracks, discolorations or slight gaps between teeth. They may even help even out disproportionately sized teeth. Veneers are custom-made by dental technicians based on a patient's particular tooth dimensions and color.
Like other cosmetic techniques, veneers are a blend of technology and artistry. They're made of a durable form of dental porcelain that can withstand biting forces (within reason, though—you'd want to avoid biting down on ice or a hard piece of food with veneered teeth). They're also carefully colored so that they blend seamlessly with your other teeth. With the right artistic touch, we can make them look as natural as possible.
Although porcelain veneers can accommodate a wide range of dental defects, they may not be suitable for more severe flaws. After examining your teeth, we'll let you know if you're a good candidate for veneers or if you should consider another restoration. Chances are, though, veneers could be your way to achieve what Aaron Judge did—a home run smile.
If you would like more information about porcelain veneers, please contact us or schedule a consultation. To learn more, read the Dear Doctor magazine article "Porcelain Veneers: Strength & Beauty As Never Before."