My Blog
Posts for tag: teeth whitening
By M L King Dental Center
October 21, 2020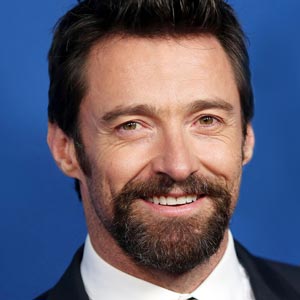 To anyone immersed in the "X-Men Universe" Hugh Jackman will always be Wolverine, a role he played in seven movies. But there's more to this Australian actor than mutant bone claws and mutton chops that would make Elvis envious. Jackman has also starred in over 20 non-superhero films, including Les Misérables, for which he won a Golden Globe. He is also a Tony award-winning Broadway performer—with a winning smile.
With his famed character Logan/Wolverine fading in the rearview mirror, Jackman has returned to his musical roots. He will play Harold Hill in the Broadway revival of The Music Man, set to open in Fall 2020. And since May 2019 he's been on world tour with Hugh Jackman: The Man. The Music. The Show., featuring Jackman and a supporting cast performing songs from favorite shows and films, including Les Misérables and the 2017 hit The Greatest Showman.
The Show, with 90 planned stops throughout Europe, North America and Oceania, is a decidedly different "universe" from the X-Men. As Wolverine, Jackman could get away with a scruffier look. But performing as Jean Valjean or the bigger-than-life P.T. Barnum, he has to bring a vastly different look to the role, which brings us to Jackman's teeth…
Once upon a time, Jackman's teeth were an unflattering gray—definitely not a good look for stage or film. So with the help of his dentist, Jackman set about upgrading his smile with teeth whitening. Teeth whitening is a great way to take a dull, stained smile and turn up the volume on its brightness—and attractiveness—a notch or two. A dentist applies a bleaching solution that stays in contact with the teeth for a few minutes. The process is often aided by special lighting.
A professional application is especially desirable if, like Jackman, you want "Goldilocks" brightness: not too little, not too much, but just right for you. Dentists can precisely control the tint level to get a brighter but more naturally looking white. Of course, you can also get a dazzling "Hollywood" smile if you so desire.
And although the effect of teeth whitening isn't permanent, a dental application can last a while, depending on how well you manage foods and beverages that stain teeth. With a touchup now and then, you may be able to keep your brighter smile for years before undergoing the full procedure again.
One important note, though: This technique only works with outer enamel staining. If the discoloration originates from within the tooth, the bleaching agent will have to be placed internally, requiring access to the inside of the tooth. An alternative would be porcelain veneers to mask the discoloration, an option that also works when there is ultra-heavy enamel staining.
If you're tired of your dull smile, talk with us about putting some pizzazz back into it. Teeth whitening could be your way to get a smile worthy of Broadway.
If you would like more information about teeth whitening, please contact us or schedule a consultation. To learn more, read the Dear Doctor magazine articles "Teeth Whitening" and "Whitening Traumatized Teeth."
By M L King Dental Center
March 01, 2018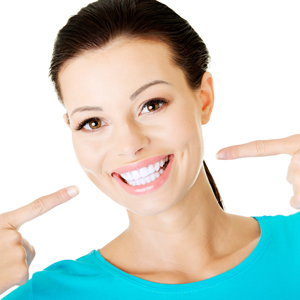 There are many reasons why teeth may need a whitening treatment to achieve an appealing brightness: what we eat and drink, natural aging, genetics, and the lack of dedication to oral hygiene can all play a role in how we look.
For vital (living) teeth, there are basically three different options for teeth whitening, and we'd be happy to help you decide which is right for you:
In-office tooth whitening: The fastest way to get your smile radiant. A high concentration of a peroxide gel solution is applied directly to the tooth surface. Gums and other soft tissues are completely protected for your safety. This technique is excellent for whitening deep surface stains as well as general tooth whitening. This professional treatment requires the least amount of time to achieve the desired whiteness.
The professional take-home option: Custom-made bleaching trays are prepared by our office. This technique is convenient and less expensive, but the desired whiteness will take longer to achieve than the in-office option.
Over-the-counter products: These offer the least expensive option but use weaker whitening agents. For example, whitening strips, like the ones advertised on television, are popular and easy to use but will generally take the most time to achieve the desired success. Also, even agents that are not the strongest available may cause damage to teeth if used inappropriately and without professional supervision.
While there are normally no serious side effects after professional whitening treatments, there is a potential risk of tooth sensitivity and gum irritation. If either one or both of these occur, it should disappear within a few days.
It should come as no surprise that bleaching is not permanent. The whiteness will fade eventually depending on your diet, habits, hygiene, etc., but it usually will last at least six months — more often up to two years. Obviously, if you avoid drinking coffee, tea, or red wine, don't smoke, and have a diligent oral hygiene routine your results may last longer.
Advertisements for teeth-whitening products are everywhere. If you have any questions about what you see, or simply want to do a reality check on their claims, please contact us or schedule an appointment for a consultation. You can learn more about this topic by reading the Dear Doctor magazine articles "Teeth Whitening: Brighter, Lighter, Whiter...," and "Important Teeth Whitening Questions Answered."
By M L King Dental Center
February 14, 2018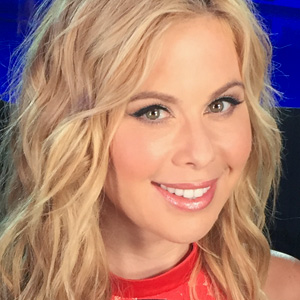 What does it take to win a gold medal in figure skating at the Winter Olympics? Years and years of practice…a great routine…and a fantastic smile. When Tara Lipinski won the women's figure skating competition at the 1998 games in Nagano, Japan, she became the youngest gold medalist in an individual event in Winter Olympics history—and the whole world saw her winning smile.
"I love to smile, and I think it's important—especially when you're on-air," she recently told Dear Doctor magazine. "I am that person who's always smiling."
Tara's still skating, but these days you're more likely to see her smile on TV: as a commentator for the 2018 Winter Olympics, for example. And like many other athletes and celebrities in the public eye—and countless regular folks too—Tara felt that, at a certain point, her smile needed a little brightening to look its best.
"A few years ago, I decided to have teeth whitening. I just thought, why not have a brighter smile? I went in-office and it was totally easy," she said.
In-office teeth whitening is one of the most popular cosmetic dental procedures. In just one visit, it's possible to lighten teeth by up to ten shades, for a difference you can see right away. Here in our office, we can safely apply concentrated bleaching solutions for quick results. These solutions aren't appropriate for home use. Before your teeth are whitened, we will perform a complete examination to make sure underlying dental problems aren't dimming your smile.
It's also possible to do teeth whitening at home—it just takes a bit longer. We can provide custom-made trays that fit over your teeth, and give you whitening solutions that are safe to use at home. The difference is that the same amount of whitening may take weeks instead of hours, but the results should also make you smile. Some people start with treatments in the dental office for a dramatic improvement, and then move to take-home trays to keep their smiles looking bright.
That's exactly what Tara did after her in-office treatments. She said the at-home kits are "a good way to—every couple of months—get a little bit of a whiter smile."
So if your smile isn't as bright as you'd like, contact our office or schedule a consultation to find out more about teeth whitening.  You can read more in the Dear Doctor magazine article "Important Teeth Whitening Questions Answered" and "Tooth Whitening Safety Tips."