My Blog
Posts for tag: porcelain veneers
By M L King Dental Center
April 14, 2020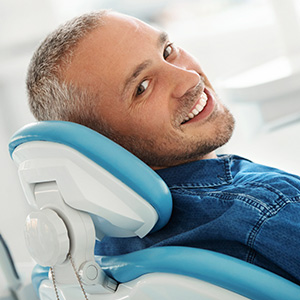 Porcelain veneers have been used for several decades to enhance a dental patient's smile. These thin wafers of color-matched dental porcelain are bonded to the visible surface of teeth to mask chips, disfigurements, discoloring or slight misalignments and gaps. Thanks to the artistry of dentists and dental lab technicians, the average observer often can't distinguish a veneered tooth from a natural one.
Veneers are great—but they're even more life-like and versatile thanks to recent technological advances. Here are a few of these high tech means that can help make your veneers as attractive as possible.
Digital photography. There's a lot that goes into making sure an individual's veneers seamlessly blend in with other teeth. Photographs in digital form that can be transferred electronically to dental labs are invaluable, especially for accurate color matching. A high resolution photograph can also relay an enormous amount of information about a patient's existing teeth including shape, size, length and position.
Computer imaging. We want you to be satisfied with your final veneer appearance. The best way to ensure that—and to relax any jitters you may have over the process—is to enable you to "see" your new smile before your veneers are even made. We can do that with computer imaging software that modifies a current photo of your smile to look as it will be with veneers. It's also a great tool for making changes to the veneer plan based on what you see in the model.
Tryout veneers. We can even take it a step further, by letting you see how your proposed veneers will look like on your own teeth. We do this by creating provisional veneers made of composite materials that we temporarily bond to your teeth. You can try them out for a while (and get others' impressions) until your permanent veneers are ready. And as with computer imaging, tryout veneers can guide updates to your veneer schematics before they're made.
Using these and other advanced techniques can help fine-tune the design of your new veneers to make sure they're the best they can be. They're great tools in achieving our ultimate goal with your veneers—a beautiful smile that everyone thinks is natural.
If you would like more information on the smile-transforming power of dental veneers, please contact us or schedule an appointment for a consultation. You can also learn more about this topic by reading the Dear Doctor magazine article "Porcelain Veneers: Your Smile—Better Than Ever."
By M L King Dental Center
May 30, 2019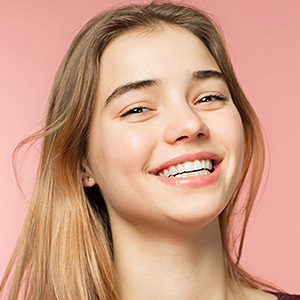 Teenagers and adults alike can improve their smile appearance with dental solutions like teeth whitening or orthodontics. But there are a few cosmetic solutions like porcelain veneers that are better suited for more mature teeth.
Veneers are composed of thin layers of dental porcelain that are bonded to the outside of teeth. They're kind of a tooth "mask" that hides blemishes like chips, discoloration or mild bite problems. They're often less involved and expensive than other types of dental restoration.
Even so, we usually need to remove some of the natural tooth's enamel before applying them. Veneers placed directly on unprepared teeth can appear bulky, so we remove some of the enamel to create a more natural look. And although usually only a slight amount, the alteration is permanent and will require the tooth to have some form of restoration from then on.
This usually doesn't pose a major issue for adults, but it could for a teenager's younger teeth. The nerve-filled dentin in a teenager's still developing tooth is thinner and closer to the pulp (nerve tissue) than in more mature teeth.
There's at least one situation, though, where veneers might be applied safely to a teenager's teeth without this concern. If the teen has abnormally small teeth and are receiving veneers to improve their appearance, they might not need alteration. Because the teeth are already thinner than normal, the "no-prep" veneers may not look bulky when directly bonded to them without preparation.
With most cases, though, it might be best to pursue other options that at the very least can make a cosmetic difference until their teeth are mature enough for veneers. For example, we might be able to repair chipped areas with composite resin material that we form and bond to the tooth to achieve a life-like appearance.
We can discuss these and other options for safely improving your teenager's smile. The important thing is to achieve a more confident appearance without endangering their future health.
If you would like more information on cosmetic treatments for teenagers, please contact us or schedule an appointment for a consultation. You can also learn more about this topic by reading the Dear Doctor magazine article "Veneers for Teenagers."
By M L King Dental Center
December 15, 2017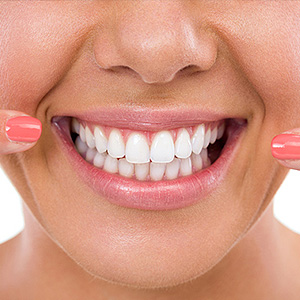 Are you tired of those stained, chipped, slightly crooked or—in a word—unattractive teeth? We have an effective solution for you: cover them with life-like porcelain veneers.
As the name implies, a veneer is a thin layer of dental porcelain custom-made to match your tooth's shape and color and permanently bonded to the outside enamel. With its translucent, light-reflective quality similar to tooth enamel, dental porcelain looks completely natural. Veneers are well suited for minor to moderate imperfections, and can even be used to correct slight gaps between teeth.
We begin the process by performing a comprehensive dental exam to begin planning the exact shape and color of your new veneers. We can now do much of this planning with computer imaging, which may also give you the chance to see how your veneers will look on you after treatment.
We often will also need to prepare the teeth to accommodate the veneers when we bond them. Although the alterations shouldn't be anywhere near as extensive as with a porcelain crown, we will still often need to remove some of the enamel layer so the veneer won't look bulky. Even though we'll remove as little as possible, if needed it will still permanently alter your teeth—so they'll require some form of restoration from then on.
Once we've prepared the teeth, it's then time to create the veneers. This is typically done by a dental laboratory technician through a manual process that may take several weeks. Increasingly, though, equipped dental offices are now able to generate their veneers in-house with computer-aided design/computer-aided manufacture (CAD/CAM) milling technology.
Once the veneers are ready, they're bonded securely to the teeth with a detailed process that helps ensure they'll endure biting and chewing forces for a long time. Still, you'll need to avoid biting into hard objects or using your teeth for such things as cracking nuts. If you have a clenching or grinding habit, we may also recommend you wear a night guard to prevent excessive forces against not just your veneers but your teeth as well.
By taking good care of them, your new veneers can give you many years of service. Most of all, they can transform your embarrassing appearance into a smile you're proud to show.
If you would like more information on porcelain veneers, please contact us or schedule an appointment for a consultation. You can also learn more about this topic by reading the Dear Doctor magazine article "Porcelain Veneers."