My Blog
Posts for: October, 2021
By M L King Dental Center
October 19, 2021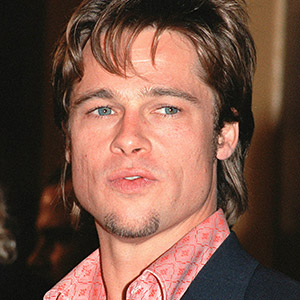 It's not unusual for serious actors to go above and beyond for their roles. They gain weight (or lose it, like Matthew McConaughey for True Detective). They grow hair—or they shave it off. But perhaps nothing tops what Brad Pitt did to assume the character of Tyler Durden in the movie Fight Club—he had his dentist chip his teeth.
While a testament to his dedication to the acting craft, Pitt's move definitely falls into the category of "Kids, don't do this at home." Fortunately, people deliberately chipping their teeth isn't a big problem. On the other hand, accidentally chipping a tooth is.
Chipping a tooth can happen in various ways, like a hard blow to the jaw or biting down on something too hard. Chipping won't necessarily endanger a tooth, but the missing dental structure can put a damper on your smile.
But here's the good news: you don't have to live with a chipped tooth. We have ways to cosmetically repair the damage and upgrade your smile.
One way is to fit a chipped or otherwise flawed tooth with a dental veneer, a thin wafer of dental porcelain bonded to the front of a tooth to mask chips, discolorations, gaps or other defects. They're custom-made by a dental lab to closely match an individual tooth's shape and color.
Gaining a new smile via dental veneers can take a few weeks, as well as two or more dental visits. But if you only have slight to moderate chipping, there's another way that might only take one session in the dentist's chair. Known as composite bonding, it utilizes plastic-based materials known as composite resins that are intermixed with a form of glass.
The initial mixture, color-matched for your tooth, has a putty-like consistency that can be easily applied to the tooth surface. We apply the composite resin to the tooth layer by layer, allowing a bonding agent in the mixture to cure each layer before beginning the next one. After sculpting the composite layers into a life-like appearance, the end result is a "perfect" tooth without visible flaws.
Unlike Brad Pitt, it's pretty unlikely you'll ever find yourself in a situation requiring you to purposely damage your teeth. But chips do happen—and if it happens to you, we have more than one way to make your teeth as good as new.
If you would like more information about repairing dental flaws with veneers or composite bonding, please contact us or schedule a consultation. To learn more, read the Dear Doctor magazine article "Artistic Repair of Front Teeth With Composite Resin."
By M L King Dental Center
October 09, 2021
A Malocclusion—better known as a poor bite—can have far-ranging consequences that could follow a child into adulthood. Bite abnormalities make it more difficult to chew and digest food. And, misaligned teeth are also harder to keep clean, increasing the risk of dental disease.
But the good news is that we can often curb these long-term effects by discovering and treating a malocclusion early. A poor bite generally develops slowly with signs emerging as early as age 6. If you can pick up on such a sign, interventional treatment might even prevent a malocclusion altogether.
Here are 5 possible signs that might indicate your child is developing a poor bite.
Excessive spacing or crowding. A poor bite may be developing if the gaps between teeth seem unusually wide or, at the opposite spectrum, the teeth appear crooked or "bunched up" from crowding.
Underbite. In a normal bite the teeth on the upper jaw arch slightly cover the lower. If the opposite is true—the lower teeth are in front of the upper—then an underbite could be forming.
Open bite. Normally, when the jaws are shut, there is no open space between them. But if you notice a space still present between the upper and lower teeth when the jaws are shut, it may indicate an open bite.
Crossbite. This abnormal bite occurs when some of the lower teeth bite in front of the upper, while the remaining lower teeth are properly aligned behind the upper. Crossbites can occur with either the front or the back teeth.
Front teeth abnormalities. Front teeth especially can indicate a number of problems. In a deep bite, the upper front teeth extend too far over the lower teeth. Protrusion occurs when the upper teeth jut too far forward; in retrusion, the lower teeth seem to be farther back than normal.
See your dentist if you notice these signs or anything else unusual with your child's bite. Better yet, schedule a bite evaluation with an orthodontist when your child reaches age 6. Getting a head start on treating an emerging malocclusion can save them bigger problems down the road.
If you would like more information on malocclusions and their impact on your child's oral health, please contact us or schedule an appointment for a consultation. You can also learn more about this topic by reading the Dear Doctor magazine article "Problems to Watch For in Children Ages 6 to 8."