My Blog
Posts for: December, 2020
By M L King Dental Center
December 21, 2020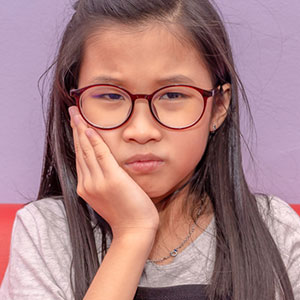 Perhaps the only thing worse than having a toothache of your own is when your child has one. Tooth pain can be a miserable experience, especially for children. It can also be confusing about what to do to deal with it.
Fortunately, a toothache usually isn't a dental emergency, so take a deep breath. Here's what you should do if your child is experiencing tooth pain.
Get the 411 from them. Before you call the dentist, find out more first about the tooth pain from your child with a few probing questions: Where exactly does it hurt? Do you feel it all through your mouth or just in one place? Is it all the time, or just when you bite down? When did it start? You may not get the same level of detail as you would from an adult, but even a little information helps.
Take a look in their mouth. There are a lot of causes for toothache like a decayed tooth or abscessed gums. See if any of the teeth look abnormal or if the gums are swollen. You might also find a piece of food or other particle wedged between the teeth causing the pain. In that case, a little dental floss might relieve the problem.
Ease the pain. While you're waiting on your dental appointment, you can help relieve some of their discomfort by giving them a child-appropriate dose of ibuprofen or acetaminophen. You can also apply an ice pack on the outside of the jaw for five minutes on, then five minutes off to decrease swelling. Under no circumstances, however, should you give your child aspirin or rub it on the gums.
See the dentist. It's always a good idea to follow up with the dentist, even if the pain subsides. In most cases, you may be able to wait until the next day. There are, however, circumstances that call for a visit as soon as possible: if the child is running a fever and/or has facial swelling; or if the tooth pain seems to be related to an injury or trauma.
It can be unsettling as a parent when your child has a toothache. But knowing what to do can help you stay calm and get them the care they need.
If you would like more information on pediatric dental care, please contact us or schedule an appointment for a consultation. You can also learn more about this topic by reading the Dear Doctor magazine article "A Child's Toothache."
By M L King Dental Center
December 10, 2020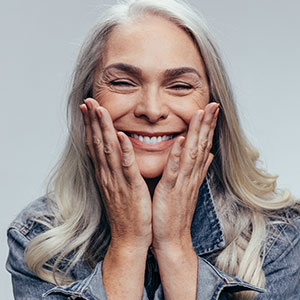 In looking at options to replace your missing teeth, you might have heard others rave about dental implants. You're almost sold on this innovative restoration method—but you're a little skittish about the upfront cost.
Here are 3 reasons why getting dental implants to restore your missing teeth is a sound investment.
A solid long-term solution. Based on findings from over 3 million implant installations over the last forty years, more than 95% of implants continue to successfully function after ten years—and many are on track to last decades. That's something that can't be said for other forms of restoration. An implant's large upfront cost could in fact even out over the long-term and ultimately cost less than other restorations that may need to be replaced sooner.
A benefit to bone health. One of the more negative consequences of missing teeth is ongoing bone loss, a process that can continue to occur even when teeth are replaced by dentures or bridges. But bone cells readily grow and adhere to the titanium metal implant imbedded in the bone, slowing or even stopping continuing bone loss. If for no other reason, their positive impact on bone health is a top reason for choosing implants.
A range of choices. Replacing multiple missing teeth individually with dental implants can be quite expensive. But individual tooth replacement is only one of the ways implants could benefit you. It's possible to place just a handful of implants along the jaw to support other types of restorations like bridges and partial or full dentures. Not only is this cost-effective, but the implant-supported restoration may be more stable and secure. And these implants may also contribute to bone health.
But before you make your decision, visit us for a complete dental examination. We'll assess if your dental condition makes you a good candidate for implants, and then provide you more information on the process and costs.
If you would like more information on dental implants, please contact us or schedule an appointment for a consultation. You can also learn more about this topic by reading the Dear Doctor magazine article "Dental Implants 101."